What is HFMD? And How Is It Treated? – Parenting Seminar
18.05.2018 @ 09:00 AM - 18.05.2018 @ 11:00 AM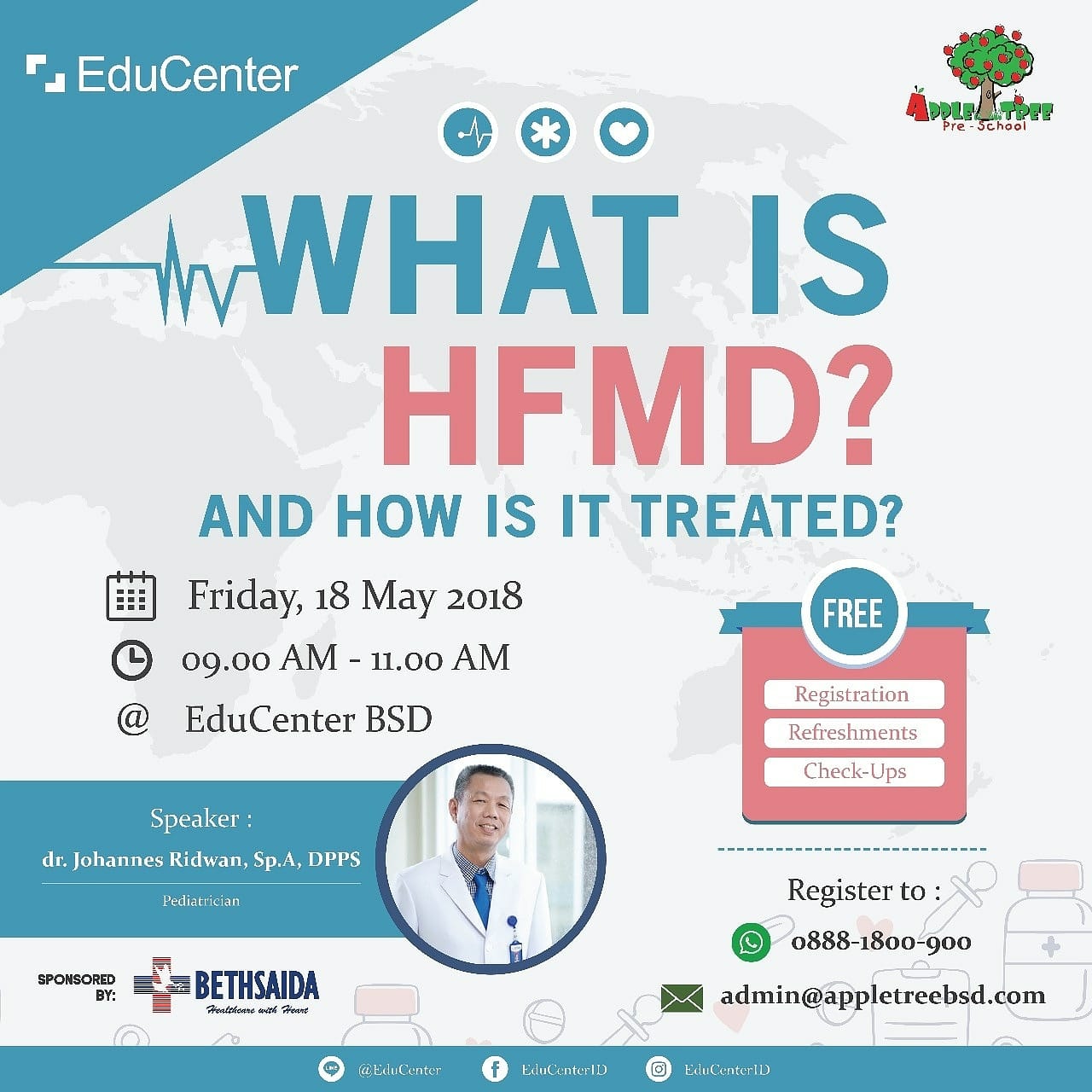 Hand-Foot-And-Mouth Disease is one of the most common disease that often attacks children on the age of 0 – 9 years old.
Although it might not be serious, it is no doubt unpleasant and easily spread.
Apple Tree Pre-School BSD presents a Parenting Seminar: "WHAT IS HFMD? AND HOW IS IT TREATED?" In the hope of giving more information and insights on how to prevent and cure this disease.
Speaker:
dr.Johannes Ridwan, Sp.A., DPPS.
(Pediatrician)
🗓 Friday, 18 May 2018​
🕗 09.00-11.00 AM​
🏢 ​Seminar Hall G Floor EduCenter Building
Free Check Ups are available for Parents who book the place.
Book your place now to:
📲 0888.1800.900 (WA)