Apple Tree Pre-School BSD Home Learning Program
09.07.2020 @ - 14.07.2020 @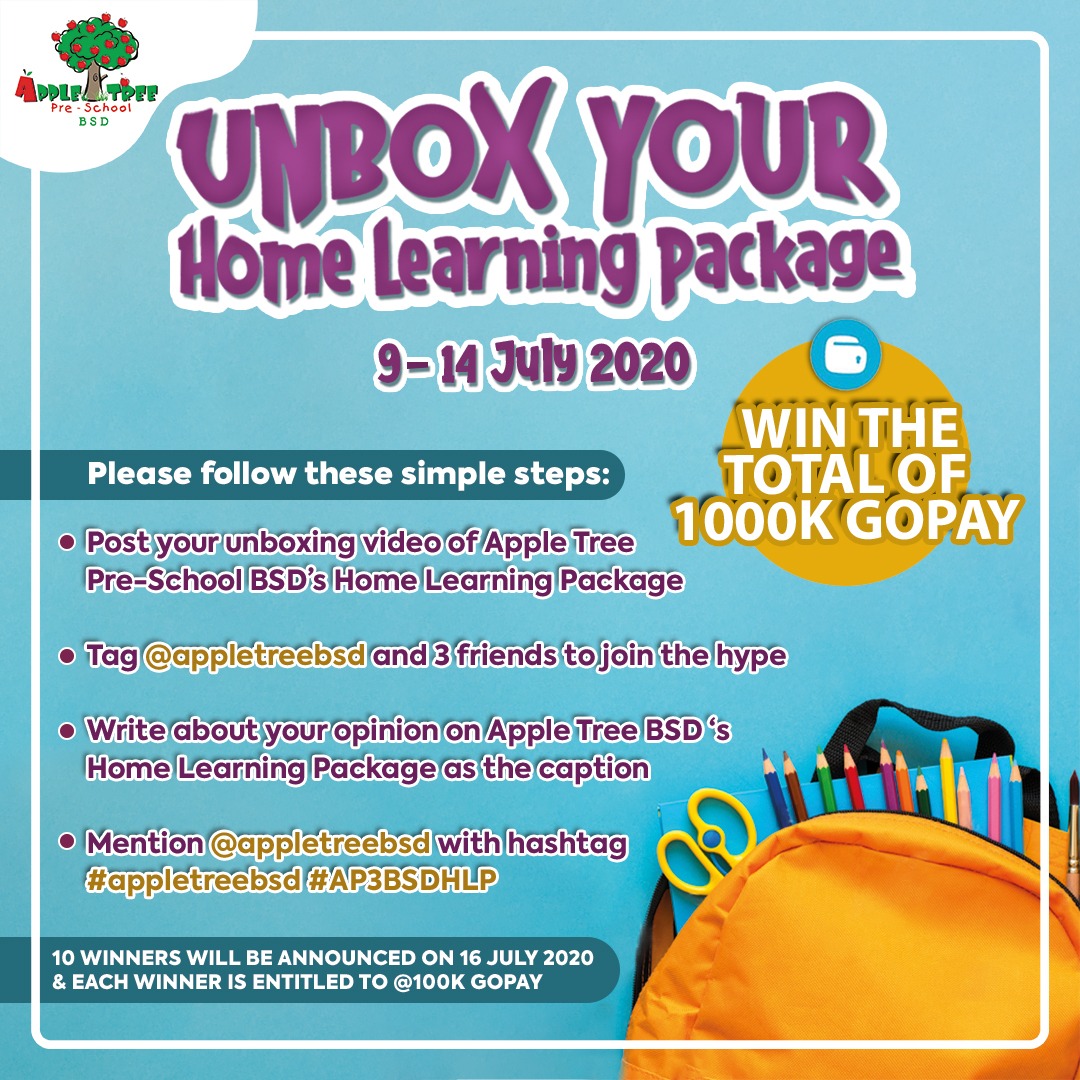 Dear parents & students of Apple Tree Pre-School BSD,
are you ready to start our home learning program this term?
Our teachers & staffs has been working hard lately to prepare a fun & educative Home Learning Package, specially made for you! Consisting of different school subjects, our Home Learning Package is carefully-crafted to provide a broad and balanced curriculum for quality learning & teaching.
Now, we welcome you to unbox your very own Home Learning Package and let's share some excitement together! Simply share your unboxing video on Instagram and you'll get a chance to win the total of 1000k GoPay! ✨
Let's spread the good news & join the hype! 😃🎉
#appletreebsd #appletree #appletreepreschool #appletreeindonesia #preschool #school #giveaway #AP3BSDHLP #free #giveawayid #toddler #presnursery #nursery #kindergarten #students #gopay #giveawaycontest #videocontest #giveawaytime #giveawayalert #parenting #giveawayindonesia